Tap or Click below to read:-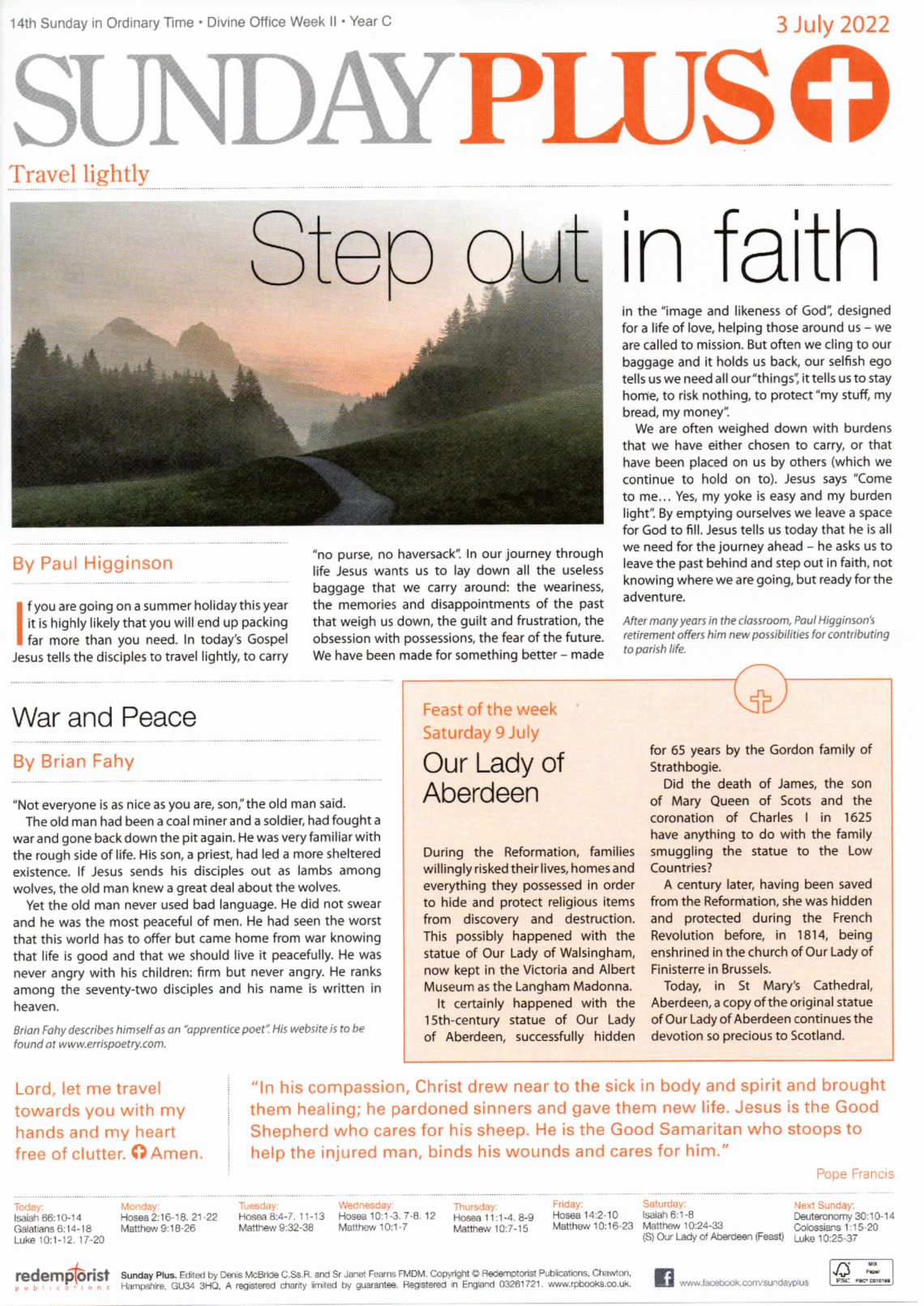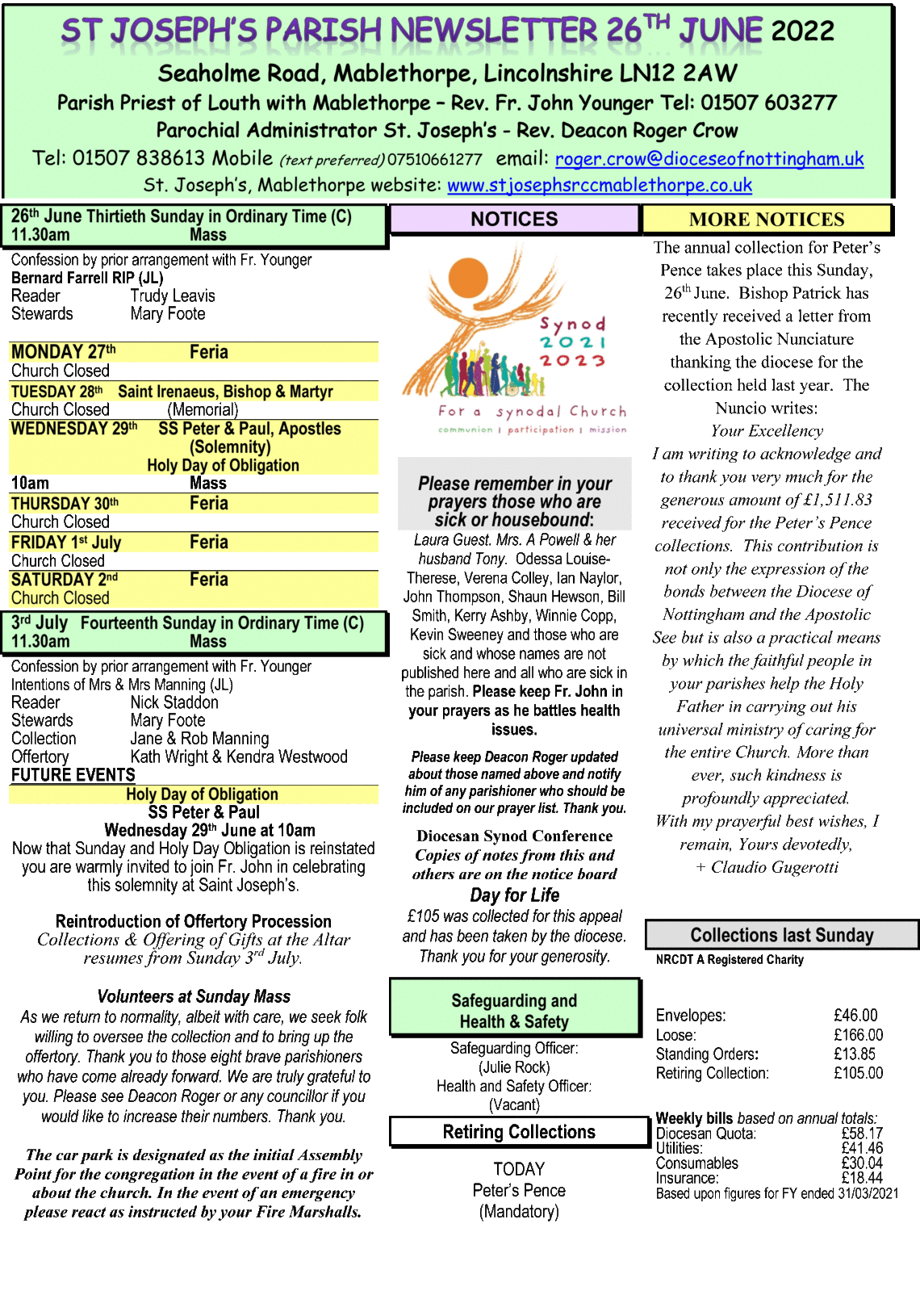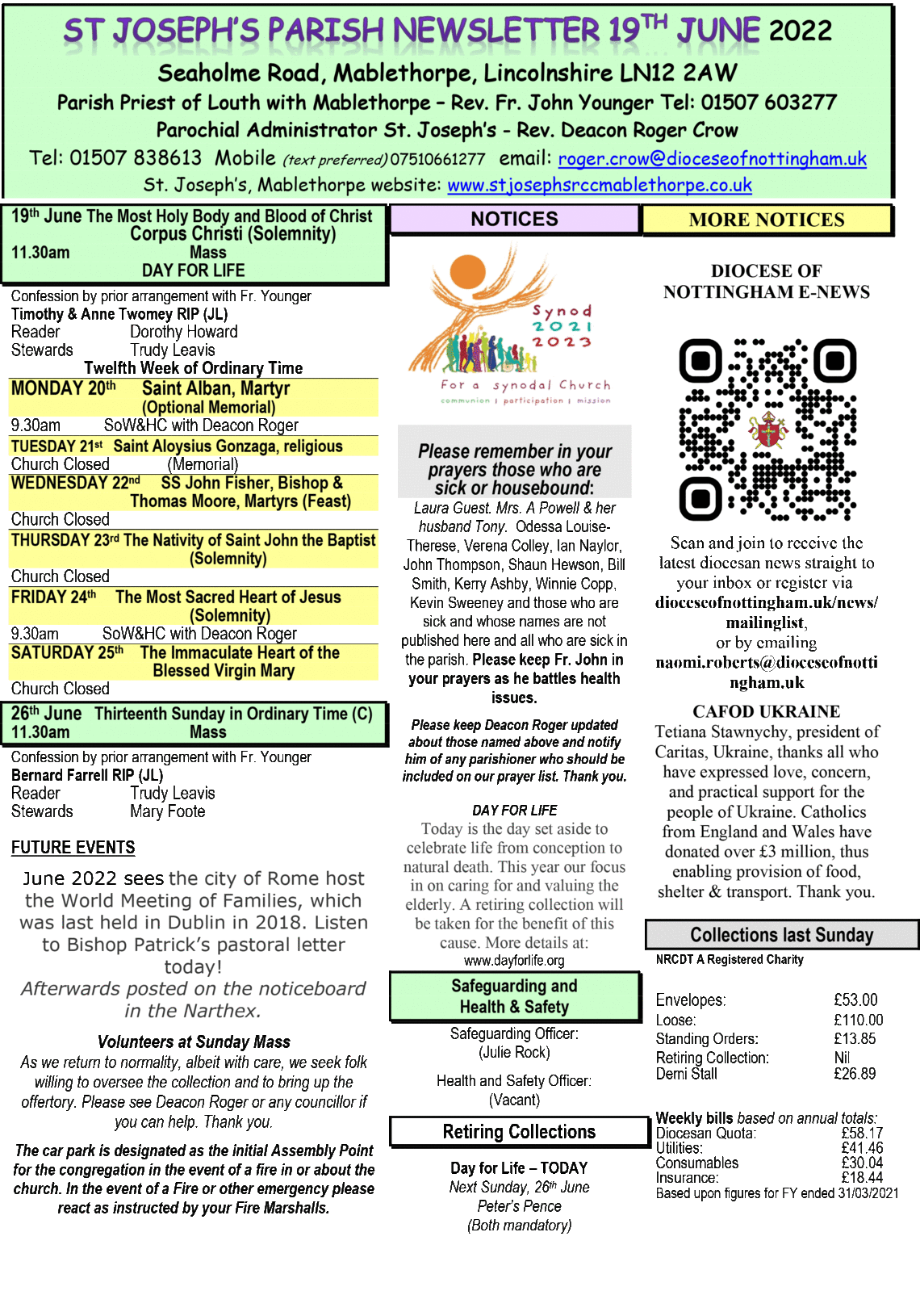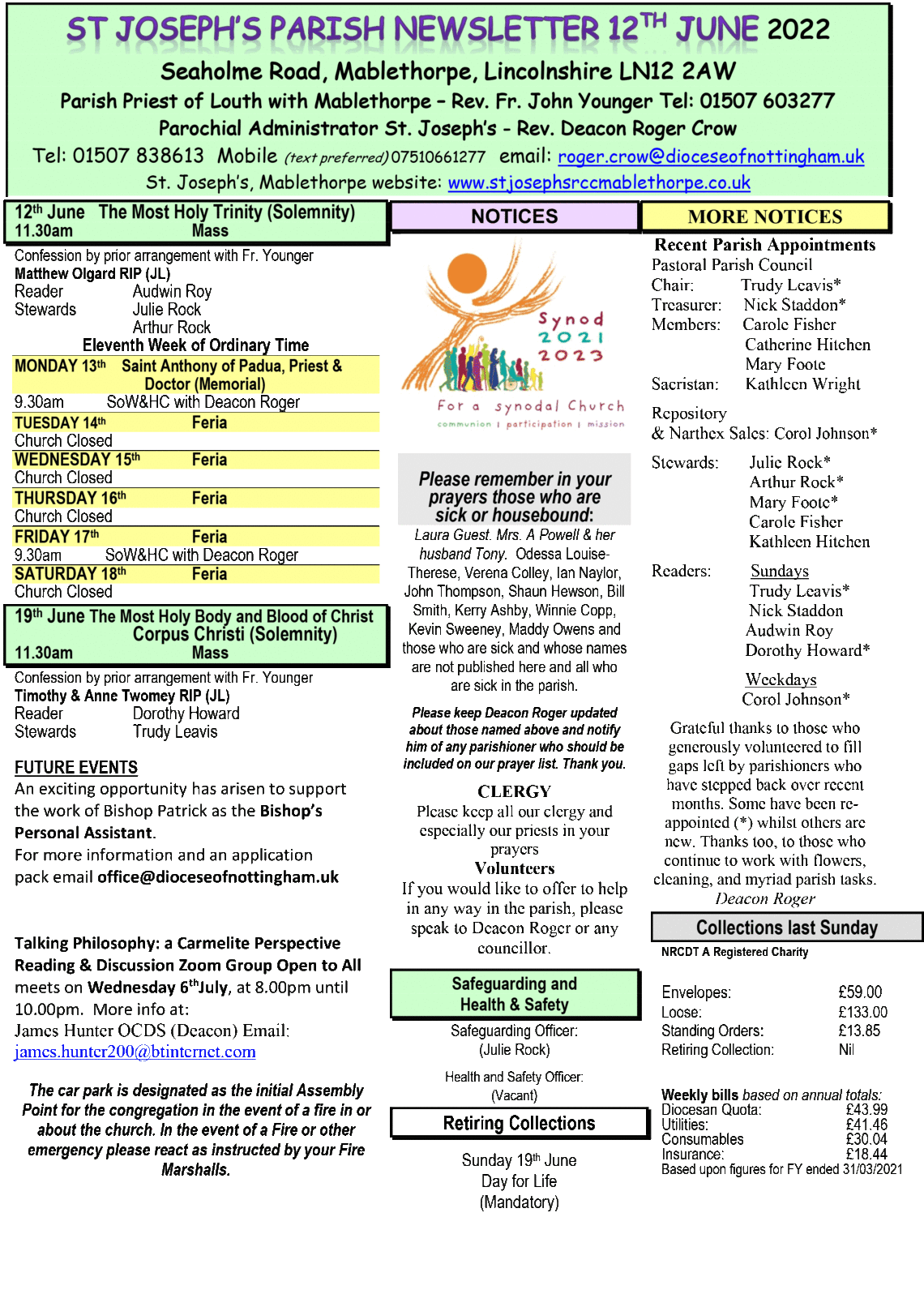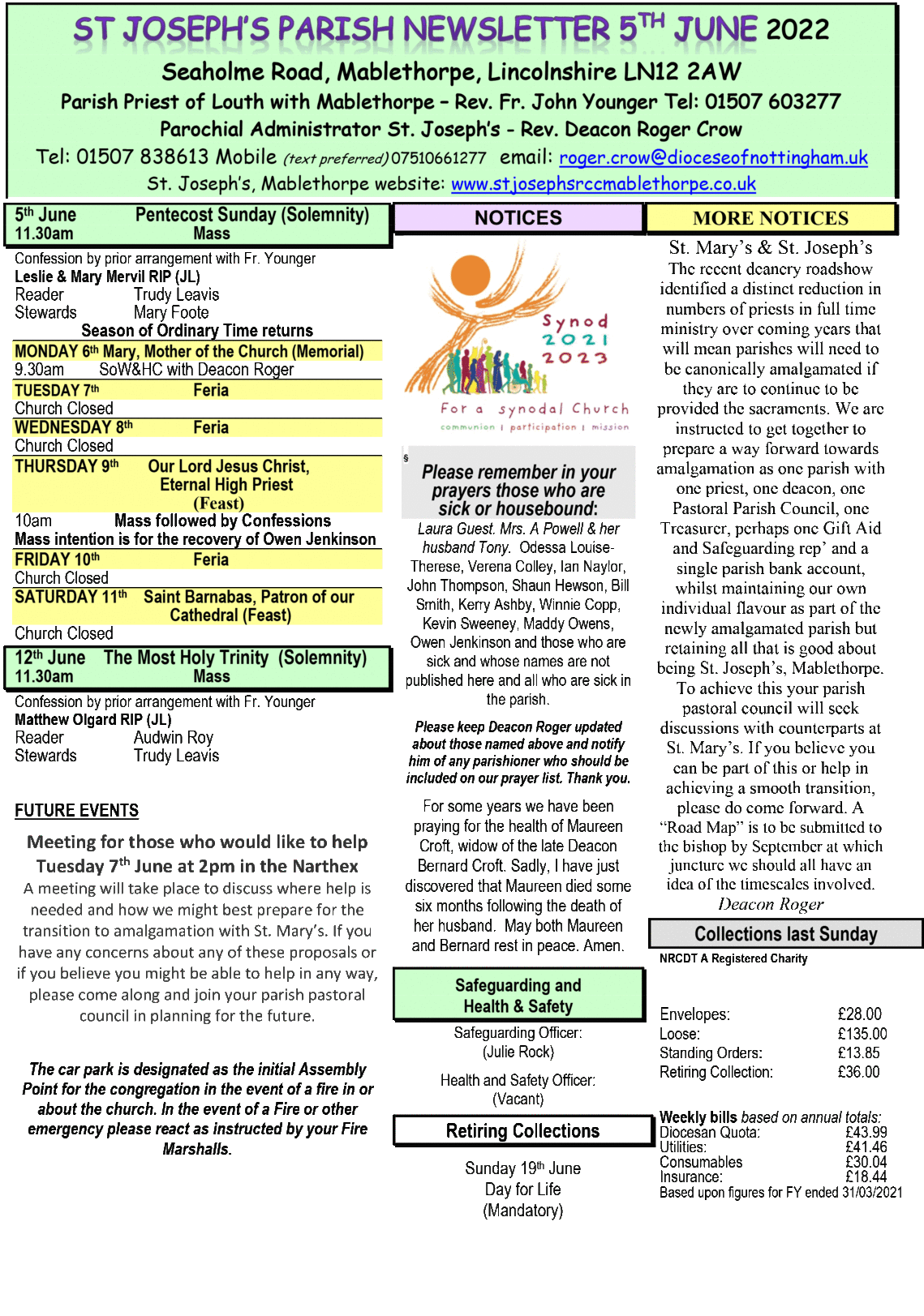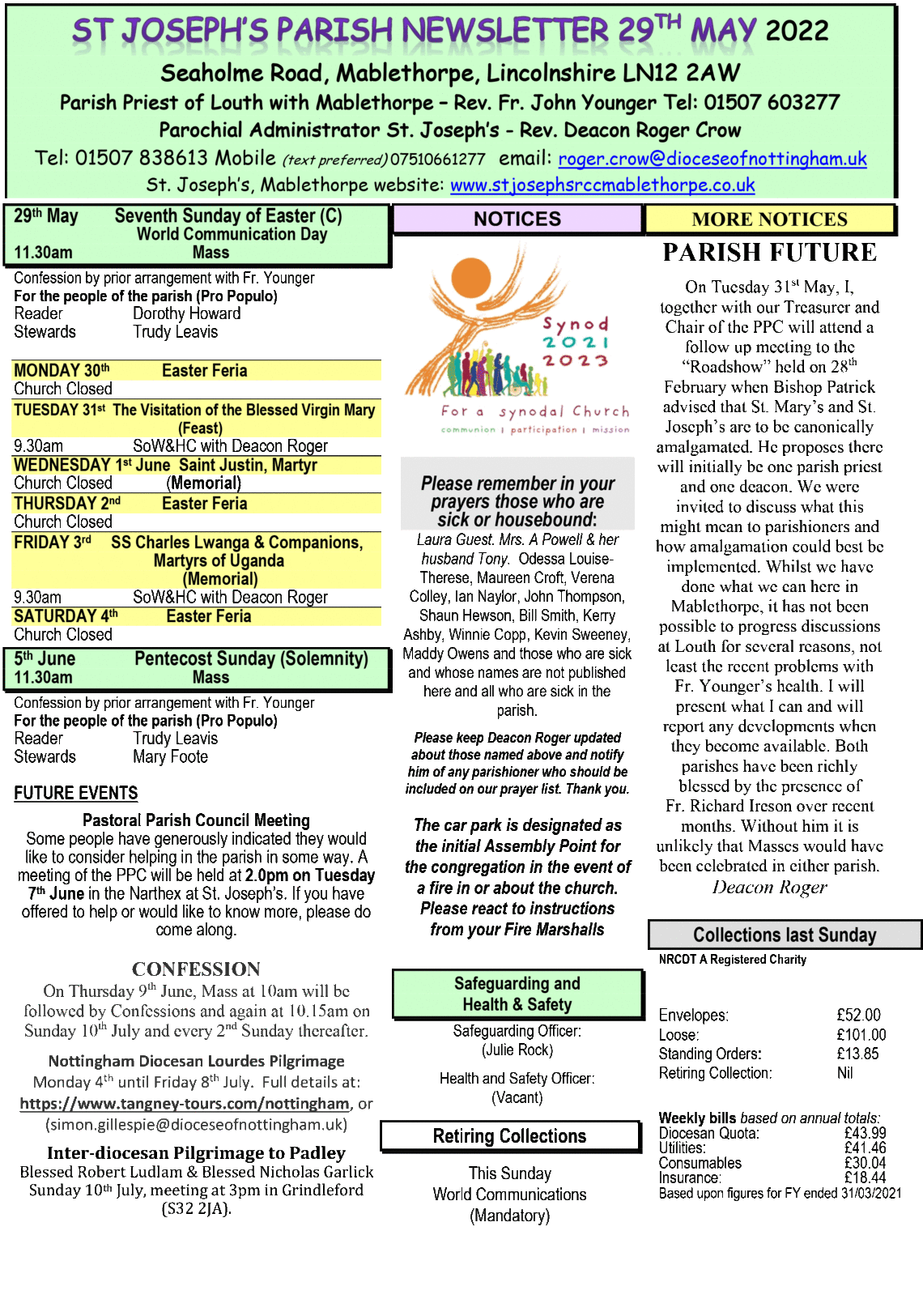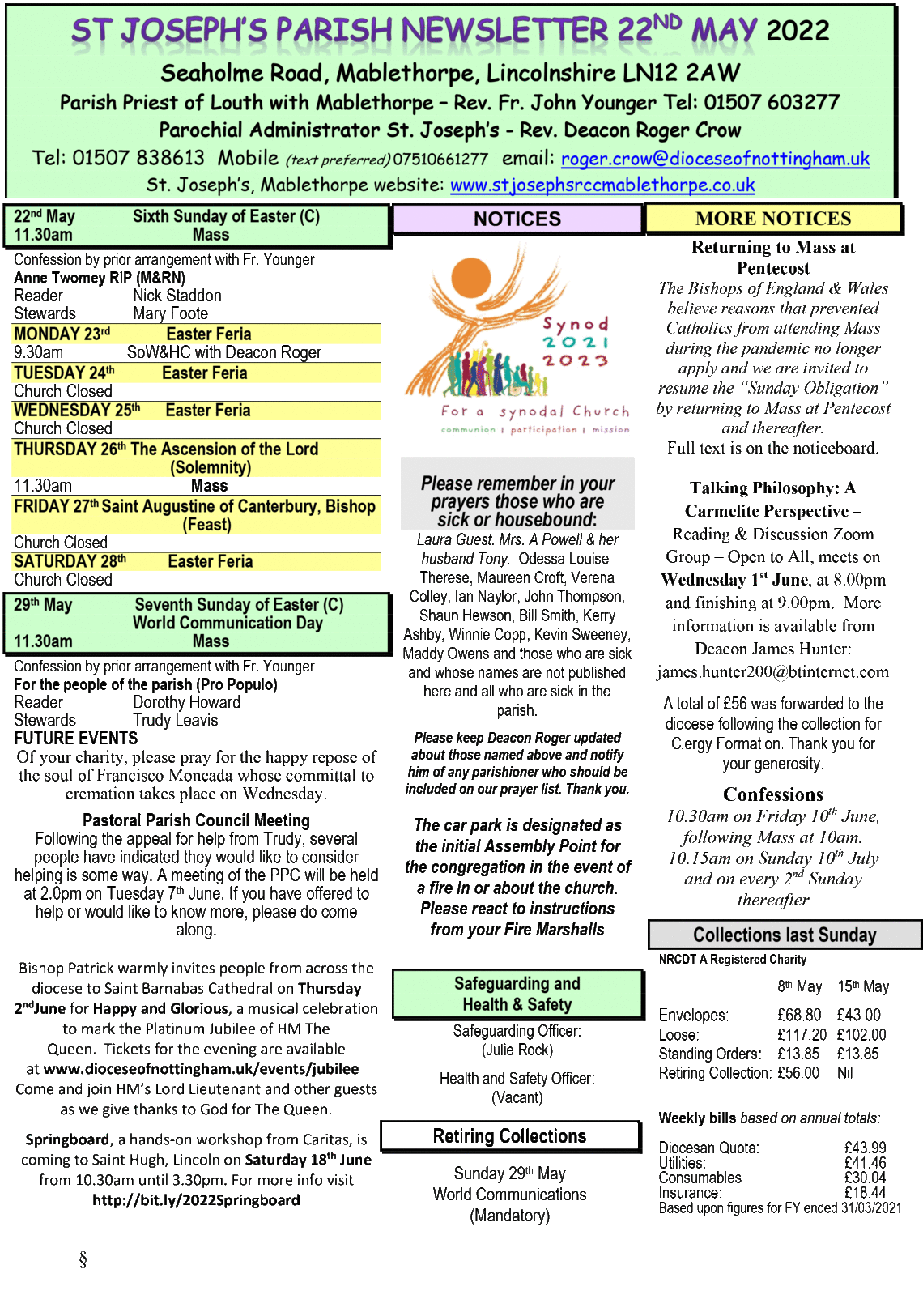 Some Do's and Dont's during this Covid-19 Pandemic
Wrap up warm. Latest research indicates that good ventilation can reduce the infection rate indoors by 70%. So we will continue to keep St. Joseph's very well ventilated for Holy Mass. We pre-heat the venue before Mass begins, but there's no escaping that at this time of year once opened for people to enter, the church will become cold and draughty. So, please wear warm clothes and if you want to do so you could bring a rug for your knees and a shawl for your shoulders! Nobody wants to avoid the virus only to suffer hypothermia!
Symptoms. Nobody should turn up for Holy Mass if they experience a new persistent cough, a high temperature, or a change in their sense of smell or taste. I'm sure that common sense would tell us not to come out in these circumstances.
Hand sanitising is not just a gesture. Remember that hand sanitiser (or soap and water) should be used liberally and rubbed into all parts of the hands for a full twenty seconds.
Your nose is part of your face. We should take care to wear our face coverings properly at Mass, making sure that mouth and nose remain covered. Face coverings are compulsory at Holy Mass, apart from individuals who are legitimately exempt. A three-layer face covering (single use or washable) should be used if at all possible, and many local shops sell three-layer face coverings. In exceptional circumstances three-layer single use masks are available from the stewards on entry to church.
Follow the stewards' instructions. Our stewards have generously volunteered to help people stay safe, and their instructions should be followed promptly and cheerfully. Without the stewards, we would not be celebrating Holy Mass with a congregation.
17:13, 26 Jun 2022 by Roger Crow